Discover Wan Chai!
Take a break and discover what Wan Chai has to offer! Enjoy a rejuvenating getaway with your loved one in our urban oasis, and venture out to explore Wan Chai and the brand new harbourfront promenade, connected by the Exhibition Centre MTR Station.
A unique neighbourhood perfectly blending new and old, Wan Chai is full of surprises that could amaze the most seasoned travellers, or even local Hong Kongers with both new and old attractions to explore. Follow our guide and discover your own Wan Chai!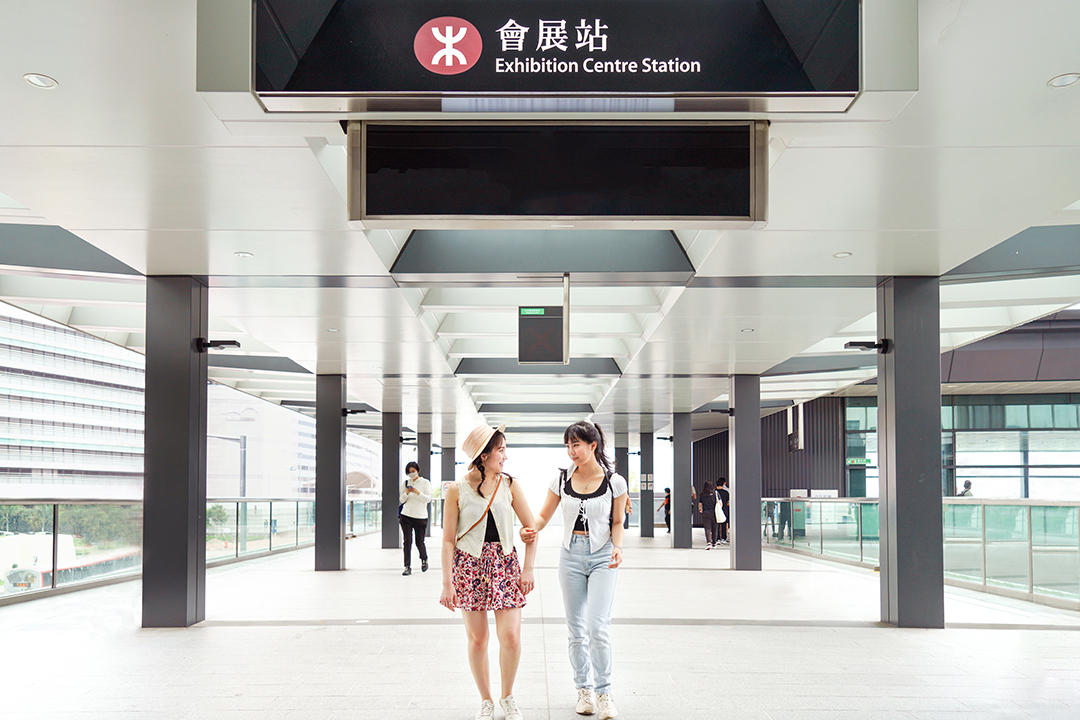 A Harbour of Fun!
Explore the brand new Victoria Harbour Promenade, which connects the north shore of the island from Causeway Bay all the way to Central and even Kennedy Town! Smacked in the middle here in Wan Chai, the promenade is just steps away from the hotel and the new Exhibition Centre MTR Station, where you can find the HarbourChill, a themed harbourfront space next to the Wan Chai Ferry Pier. Expect various diversified and innovative activities, as well as a special kiosk named WE+ Kiosk on the lawn selling feature snacks and beverages, as well as goods featuring a Wan Chai theme.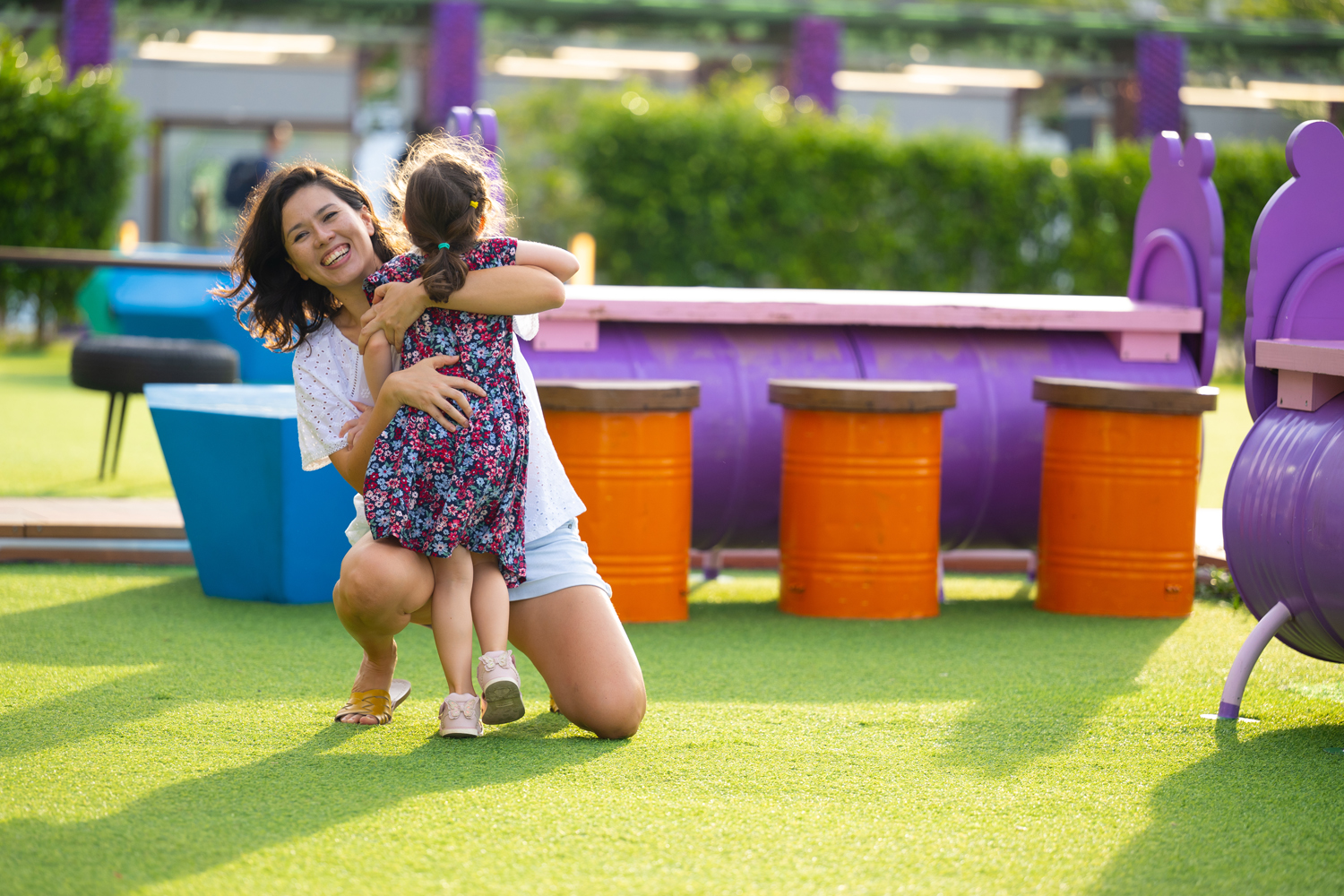 Quack Quack Away!
Prefer something more physical? Check out the Water Sports & Recreation Precinct, where you can get moving, in the harbour! The precinct provides over 20 two-seater and four-seater pedal boats allowing people to enjoy the panoramic view of Victoria Harbour while bobbling with friends and kids for leisure and sports.
Old Wan Chai
A district where old meets new, reacquaint with the city's vibrant history and culture by checking out some of the local landmarks in Wan Chai, including the historical Blue House on Stone Nullah Lane, one of the few remaining examples of "Tong Lau" with balconies in Hong Kong and is classified as a Grade I historic building. Venture out from the hotel to find more of Old Wan Chai including the iconic Woo Cheong Pawn Shop, Pak Tai Temple, the famous "Toy Street" Tai Yuen Street, and many more!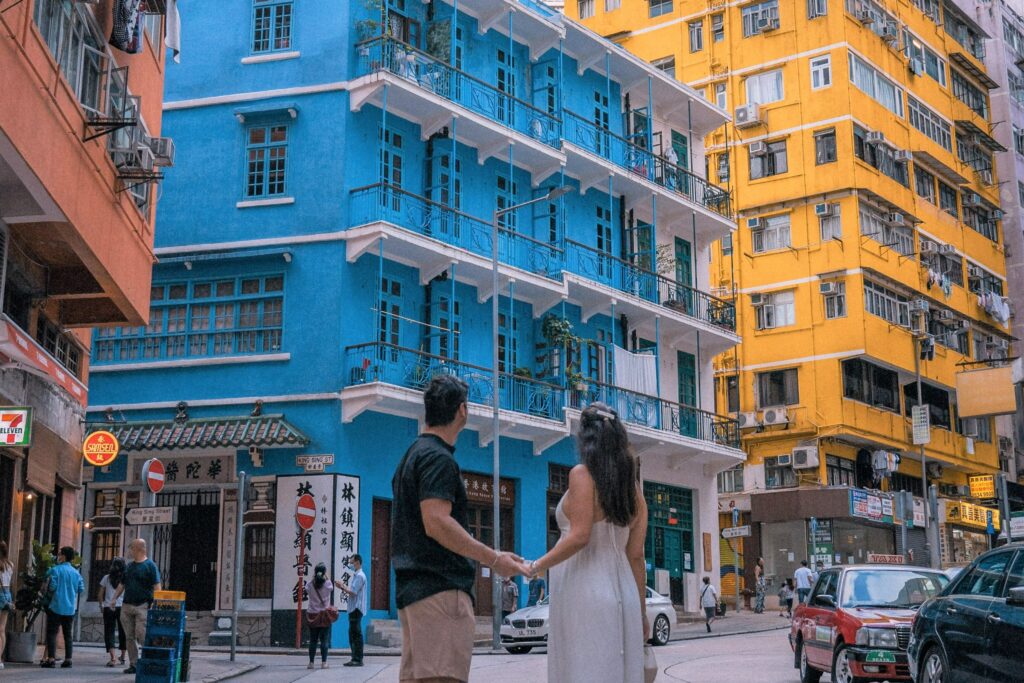 #DiscoverWanChai: Your Neighbourhood Guide
Follow our curated Wan Chai Exploration Map and discover what Wan Chai has to offer! The map lists out all must-see spots on both the new and old side of the district, with detailed explanation and fun facts to enrich your tour around town. Receive a free copy upon check in or click the map below to learn more!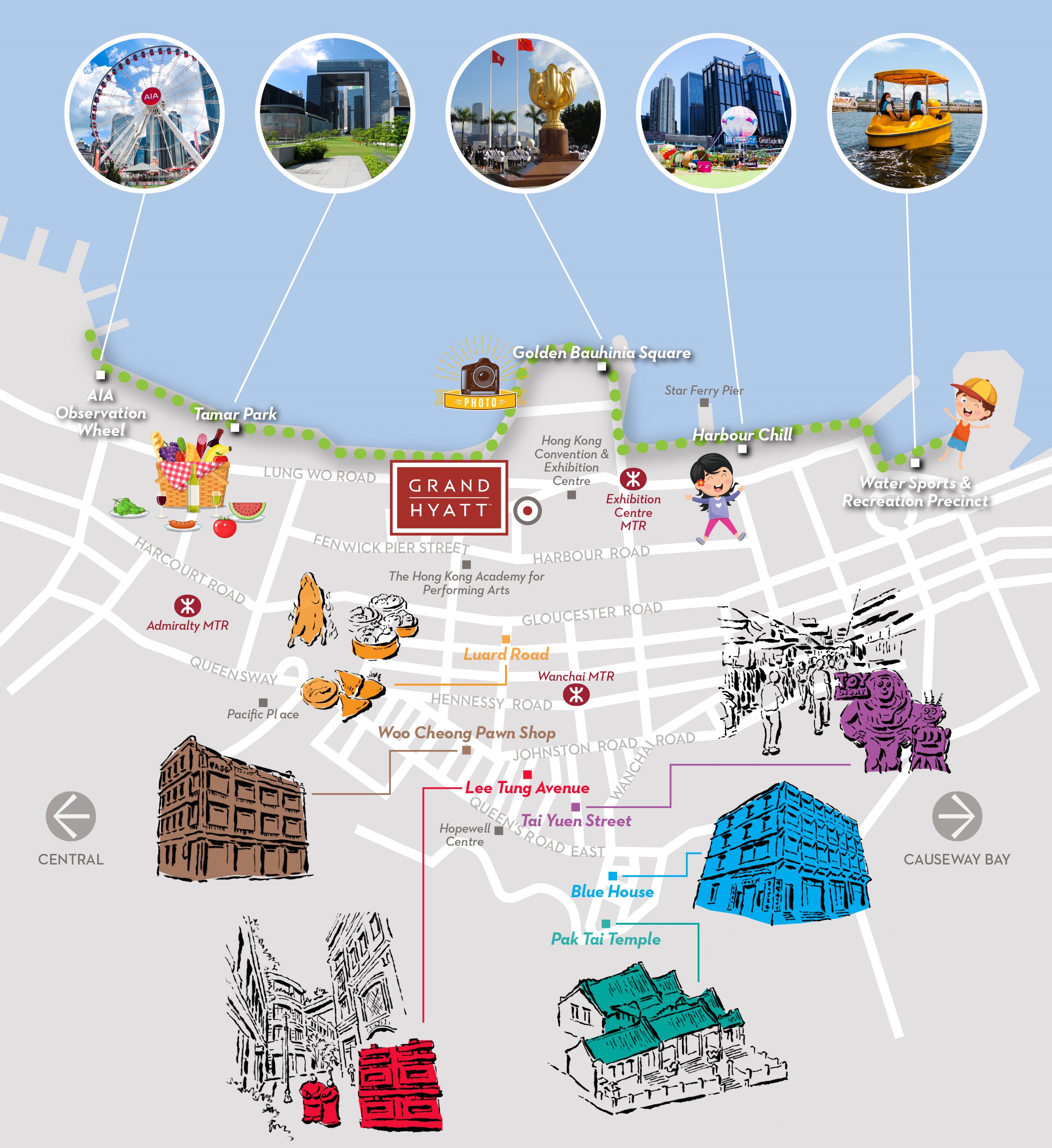 Plan your stay with us now and explore our hotel's special rates and packages.