Summer Extravaganza
Dive into a sea of marvelous fun this summer at Grand Hyatt Hong Kong! With a plethora of special offers and activities suitable for guests of all ages throughout the summer months, enjoy an enhanced staycation with friends, family and loved ones to beat the sweltering heat.
Summer Activities for All
Enhance your upcoming stay between 26 June and 22 August with a full array of special activities, exclusively for our in-house guests! Ranging from arts and crafts to wellness, family-friendly to culinary, there will certainly be something to amaze and inspire you.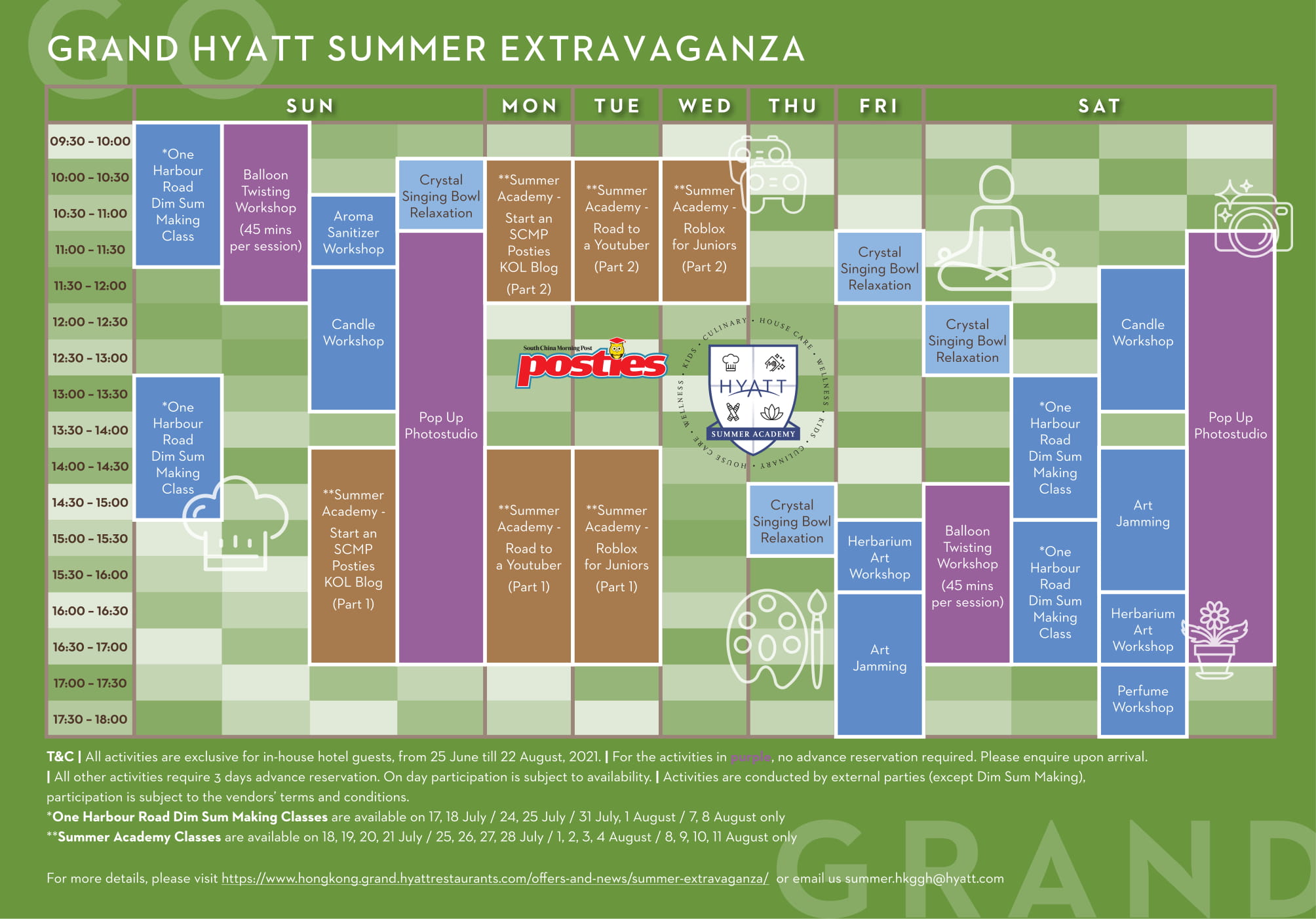 Unless otherwise specified, all activities require at least 3-day advance reservation. Walk-in reservations are subject to availability, please inquire upon check-in.
Book Your Summer Activities Now
Hyatt Summer Academy x SCMP Posties Staycation Package
Make your staycation with the kiddies an educational one with this exclusive collaboration between Hyatt Summer Academy and Posties of South China Morning Post!
A perfect mix of education and recreation, the package features three fun-filled workshop options that will be exciting and challenging for your children, while also developing new insights, skills and self-confidence. Available for stays on Sundays, Mondays and Tuesdays from 18 July to 10 August, each stay includes a five-hour workshop divided into two sessions: 3 hours on day of arrival (2-5 PM), 2 hours on day of departure (10AM – 12 Noon).
Stay Day
Workshop Details
Sunday
Be a new generation KOL!
Part 1: Create your social media post and become a new KOL icon (ages 7-10)
Monday
Be a new generation KOL!
Part 2: Road to a YouTuber! (ages 7-10)
Tuesday
Roblox for Junior
Game Design and Development (ages 9-12)
The package also includes an overnight stay in our panoramic Harbour View Room with an additional rollaway bed, special early check-in (12 Noon) and late check-out (4 PM) privileges, breakfast for 2 adults and 1 child, an ice cream voucher for the little ones, and a complimentary K11 MUSEA Nature Discovery Park tour. Book 2 consecutive nights or above to receive an extra HK$500 dining credit to be used within the hotel during the stay!
Sunday:
Hone your kid's writing and photography skills to become a mini-influencer
Monday:
Learn to express themselves as a junior YouTuber with video filming and editing skills
Tuesday:
Kids can develop their own games and stories using favourite tools like Minecraft and Roblox
Book Your Posties Staycation Now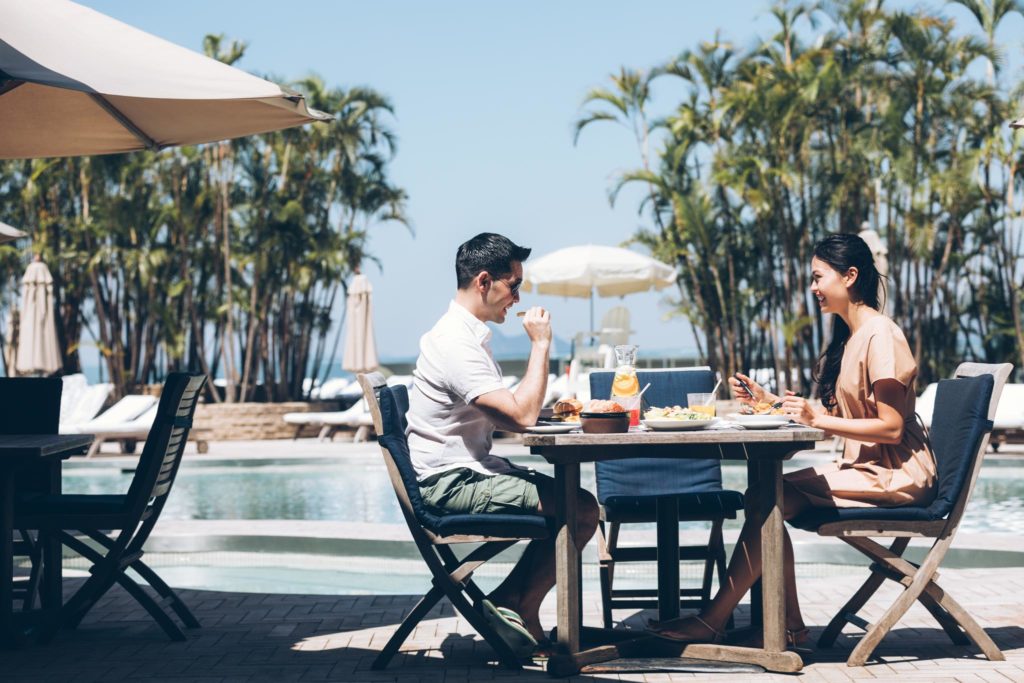 Summer Escape Staycation Package
Give yourself a well-deserved break this summer and enjoy a unique urban escape at Grand Hyatt Hong Kong. This indulgent staycation package includes a sumptuous yet refreshing feast at your choice of restaurants, luxurious accommodation, an ice-cream voucher per child upon check-in, and a slew of other benefits.