Delicious USA at Grand Hyatt Steakhouse
The ever-popular Grand Hyatt Steakhouse is proud to present a specially curated Delicious USA dining experience during the months of July to September, featuring the country's culinary delights and abundant produce to create a spectacular all-American feast.
Delicious USA Set Menu
Featuring classic American gourmet delights, the 4-course dinner menu (HK$990+10% per person) crafted by Grand Hyatt Steakhouse's Head Chef Marc Benkoe will be uniquely presented with a special set up to uplift your spirits for celebration. Wine lovers should not miss out the wine-pairing option featuring extraordinary American wines handpicked by resident sommelier Maxime Duval. Highlights include: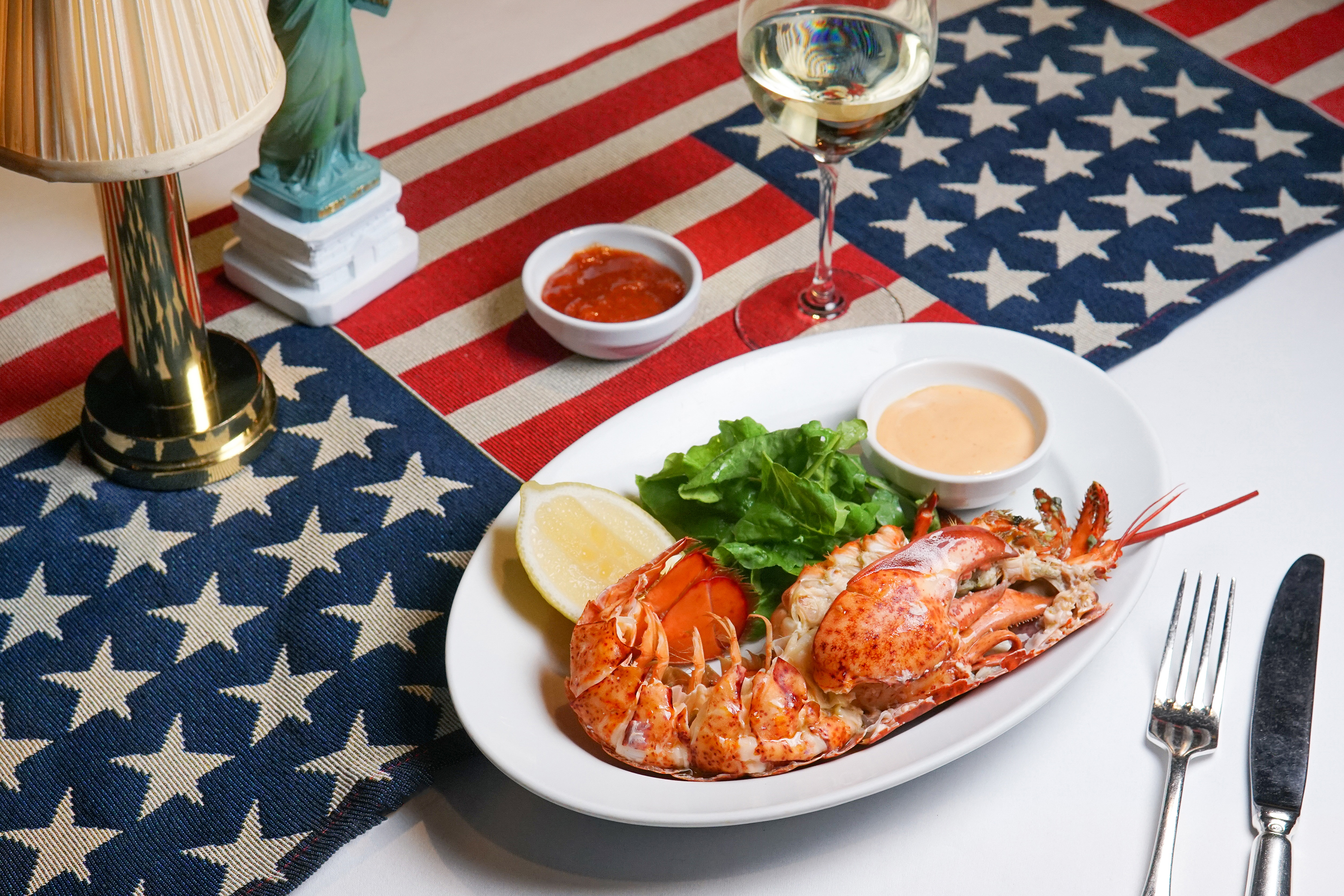 Boston lobster cocktail
Start your meal the right way with a mouth-watering lobster appetizer to enhance your appetite. The chilled Boston lobster and herb salad is paired with classic cocktail and Louis sauces plus lemon to enhance the seafood flavour, offering a rich, cool and refreshing kick.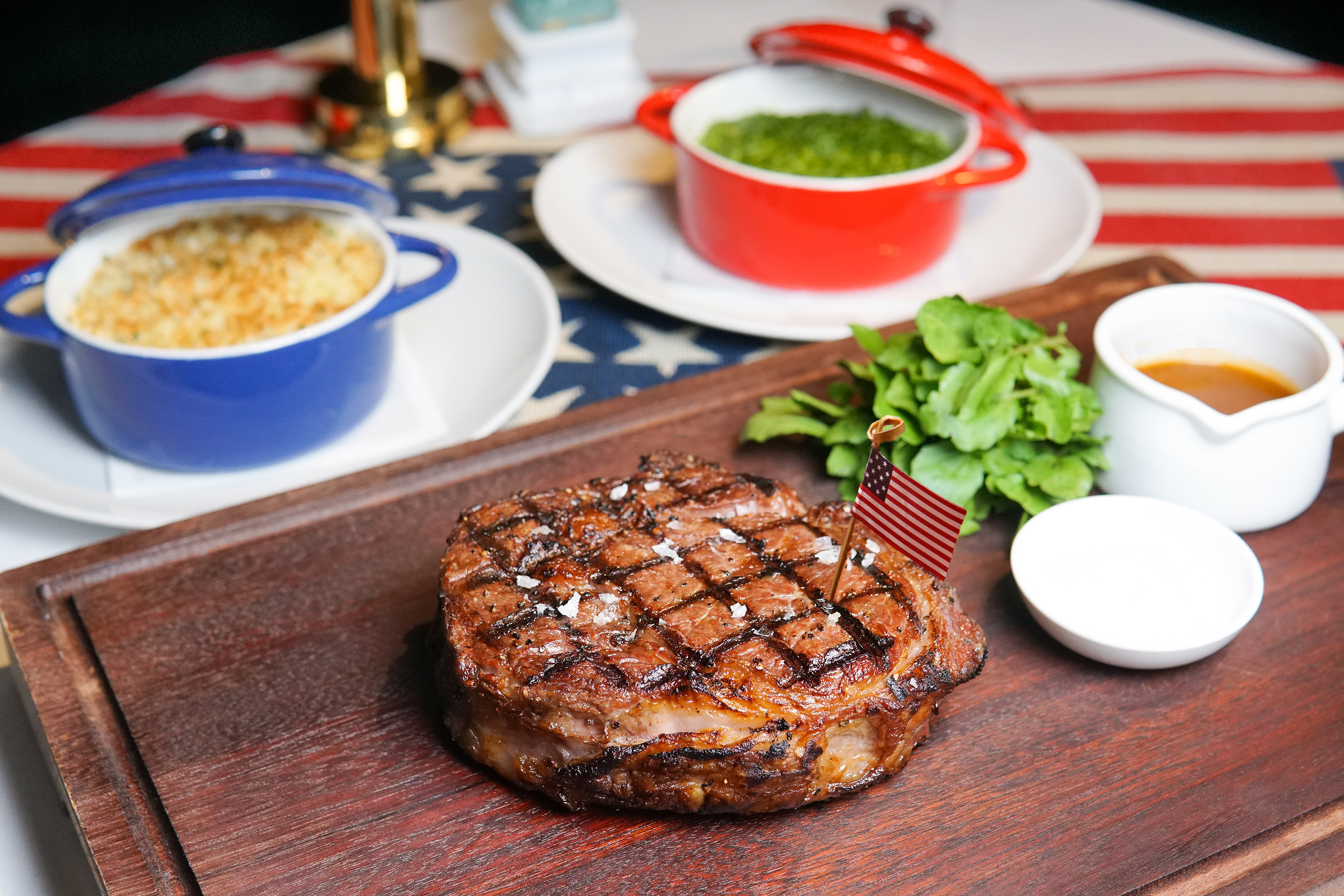 USDA prime tenderloin
This 6oz superior USDA prime tenderloin cut features all the juiciness, flavour and premium marbling you'd expect. The meaty character is best paired with Buehler Cabernet Sauvignon – Napa Valley 2017, enhancing the rich flavour of the beef.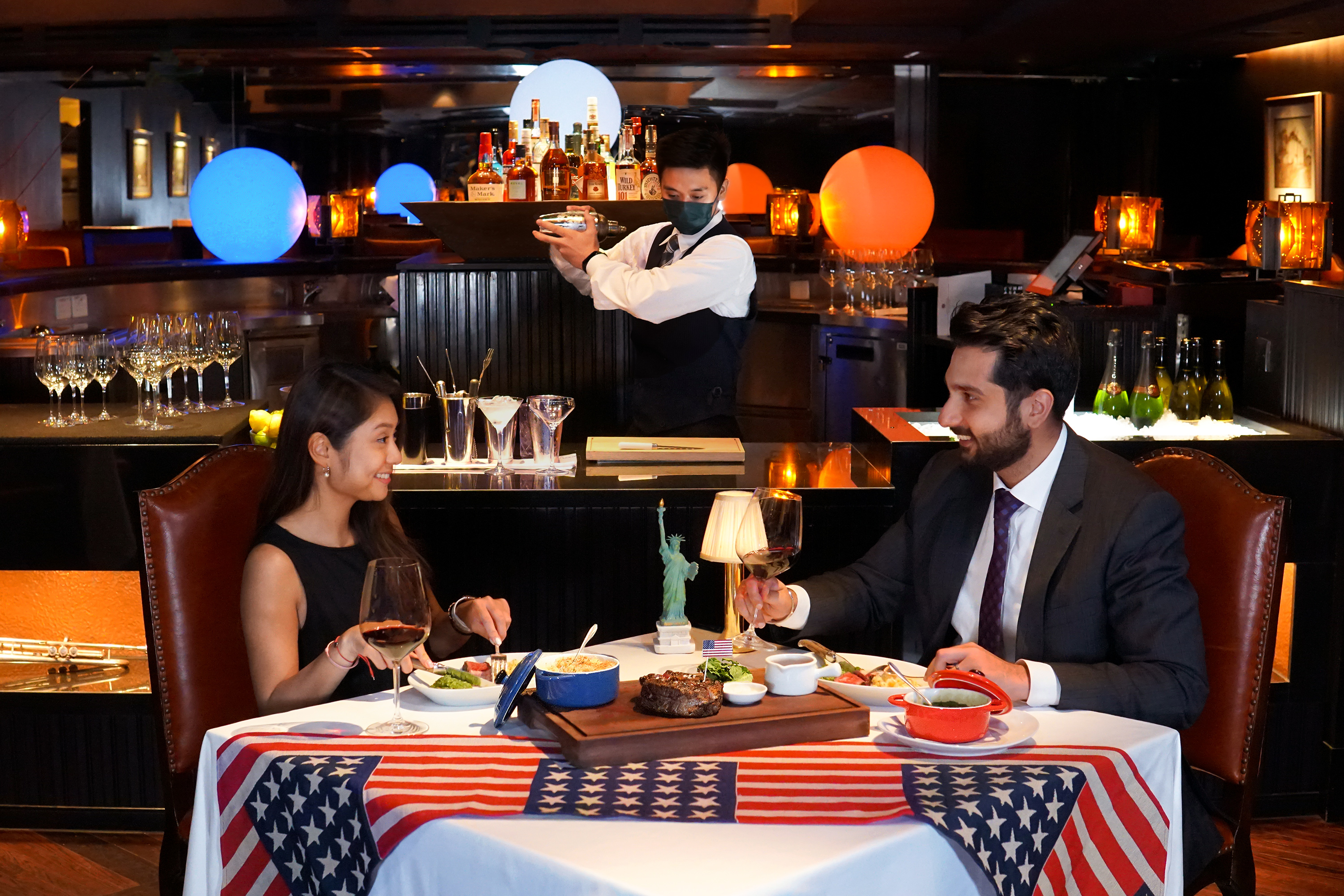 Delicious USA Staycation
Extend your Delicious USA experience into a full-on Yankee staycation. Apart from an exquisite 4-course dinner menu for two at Grand Hyatt Steakhouse, we have prepared two bottles of American Whiskey Miniature (50ml each) as welcome amenities for you to start your staycation right. Enjoy extra benefits such as complimentary late check-out at 4pm for Monday – Thursday departure (excluding Eve of Public Holidays and Public Holidays and available for non-suite bookings only) and more.
For table reservations, please contact our Food and Beverage Service Centre at 2584 7722 or email to fbsc.hkggh@hyatt.com.
For staycation enquiries, please contact the hotel at 2588 1234 or email to hongkong.grand@hyatt.com.